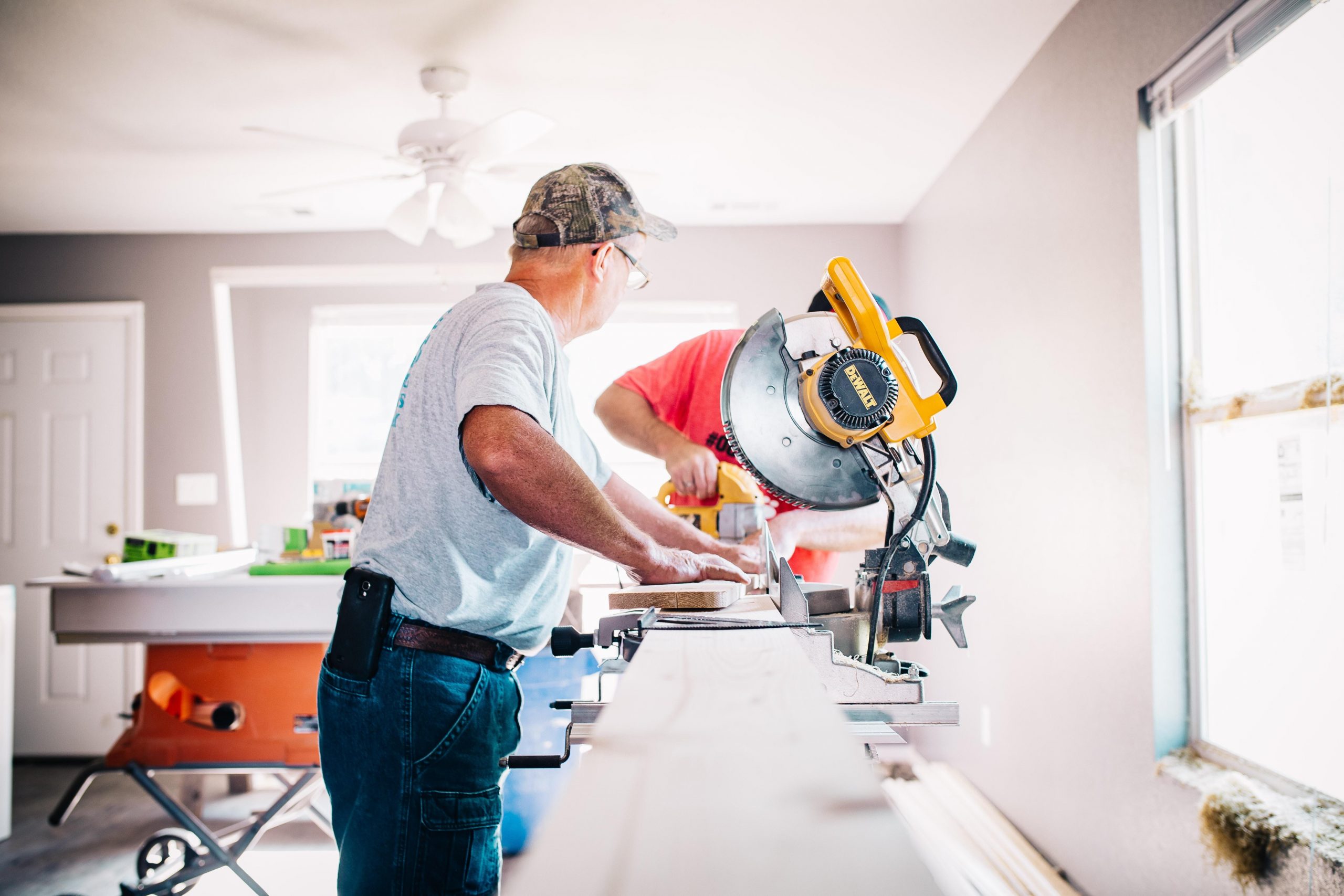 While many people should hire a property management company, not all rental property owners choose to. Most people who hire a professional property management company are grateful for the work of the property manager, while others seem fine doing it on their own.

How do you know which route to take? Here are the top eight reasons we have heard from owners why they have chosen not to hire a professional property management company.
#1: Your Rental Property is Close to You
If you live a long way away from your investment property, you most likely want to use property manager. But, if you live close to your rentals, you may think you are better able to handle tenant issues, find new tenants, respond to emergencies, and take care of maintenance issues.
Something to consider: no matter how close you are to the problem, do you want to deal with them 24/7? If not, a property manager might be a better option.
Bottom line: you might do it on your own if you live in the same property or next door, but if your property is 30 minutes to an hour away, let someone else take care of it for you.
#2: You Only Have a Few Units
Another reason we hear people forego the professional property management company is they only have a few investment properties. For example, if you only rent one unit, you might not need a professional to assist you.
In addition, if all of your properties are in one location, you may also find it acceptable to handle it on your own without a property management team.
Something to consider: when we talk to investors about what they would have done differently when they started investing in rental properties, we often hear, "I would have brought in a professional property management company sooner."
Bottom line: if you have the time to deal with the issues and you only have a few units, you may want to self-manage your properties.
#3: You Have Experience
If you have experience renting properties, you are also more able to forgo the property manager.
Remember that landlords are in charge of collecting rent, filing taxes, staying up to date on laws and regulations, and handling any issues that arise. If you are comfortable managing all of this and have the experience and know-how, you can skip the property manager.
Something to consider: when we talk to owners, many will tell their tenants they are the property manager, and not the owner. This is because of the separation it creates in the tenant's mind, and the owner can make uncomfortable decisions and pass it off as "not their decision". If you do this, it might be a sign that it is time to turn to a professional property manager.
Bottom line: Those with extensive experience in the industry understand the time commitment and difficulties of self-management. Perhaps that has been their full-time profession, and this is how they wish to continue generate income.
#4: You Have Time
Some investors are short on time, while others aren't. If you have extra time in your schedule, you may be able to manage your property on your own.
For example, perhaps you work another job part-time, or you are semi-retired. If so, you may not necessarily need a professional team assisting you.
Something to consider: time is the most value asset you have, managing what you do in the time you have is key to your success. If you can utilize the time, not managing properties, and doing something else that helps generate wealth and brings pleasure, a property manager still might be the way to go.
Bottom line: When starting out we are often in a spot of more time, less money. If this is your situation, you may want to wait and bring in a property manager as you grow.
#5: Money is Tight
Before deciding to hire a property management team, look at your finances and understand the fee structure.
Can you handle the fee? While hiring a professional property manager isn't expensive, Property managers will charge you a fee, usually on the monthly gross rent of each of your properties. In Connecticut the typical monthly management fees, range from 9%-12% of gross monthly rent. If you can't afford to spend that amount of money, don't hire a professional property management company.
Something to consider: investing in rental property is not usually a cash flow investment, meaning you rarely rent properties to generate cash flow, rather you are renting properties to build wealth through the equity that is built each month as payments are made. If you are up against the fence on finances, consider selling as you may stop caring for your property and in the end, reduce the value of your investment significantly.
Bottom line: hiring a property manager is an investment and while it isn't expensive, if the cost is too much, consider self-management until you can afford a property manager or in extreme cases you may sell, instead.
#6: You Like Control
If you want to maintain complete control over your property, a property manager is most likely not for you.
Some investors want to maintain control because they are passionate about their investment and think they can do it best.
Something to consider: while a property manager will handle a lot of the day-to-day decisions, major decisions will usually involve the owner too. When you sit down with your property manager, they should develop some basic guidelines of when and how often you want to be a part of the decision making. These decisions may include tenant screening, decisions around pets, and maintenance, to name a few.
Bottom line: when investing to generate wealth, consider a property manager. When investing to give yourself another job, self-managing is a great way to achieve the goal.
#7: You Don't Mind Dealing with Tenants
Dealing with tenant problems, complaints, maintenance, and evictions can be challenging even in the best situations.
But, if conflict doesn't bother you, you can consider skipping the property manager. As mentioned earlier, some owners claim they are the property manager to help avoid conflict. This can be a useful technique to diffuse situations, but can be tiring as well.
Something to consider: you cannot guarantee that conflict won't occur. Even property managers will deal with conflict. But the better you screen, communicate, and manage, the more likely you are to avoid conflict, This is where a property manger may be a better choice.
Bottom line: conflict can be avoided, but if you don't mind dealing with people issues, self-managing might be something you want to take on.
#8: You Want All the Profits
Professional property management companies take part of your rental income. If you don't want to pay these monthly fees, you may want to consider managing your properties on your own.
If you want to keep all the profits and have a higher return on your investment, managing them yourself is what you may want to do.
Something to consider: while keeping 100% of the rental income may increase your ROI, if you don't manage the rest of your property, handle maintenance, keep satisfied tenants or do the items that property managers do, you may lose money in the long run.
Bottom line: investing in rental property isn't all about the rental income. If you can control costs, keep up with the property upkeep and maintain the value of the asset, while keeping all the rental income, you will have a better ROI.
Final Thoughts
You have the most to gain from your investment property and the most to lose. A professional property manager knows this and is in your corner to help. Sometimes the best advice we can give is to self-manage for now and revisit bringing on a property manager in the future.
The best thing you can do is weigh your options and bring us into the conversation. We can help you decide which route is best for you right now and what may be best in the future.
At PMI East Lyme Property Management, we are your full-service residential and commercial management company. We are here to protect your investments every day. Call us to see if we have a solution that is right for you.