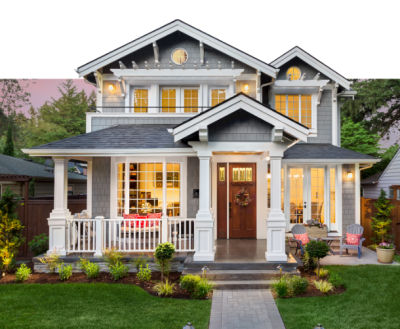 As the real estate market continues to heat up across the country, many homeowners are considering whether to sell or rent out their properties. While selling a property might seem like the most straightforward option, renting it out can be a smart financial move in certain situations. But whether you decide to sell or rent out your property, working with a property management company like PMI East Lyme can be a wise choice.
Here's why.
Market Conditions
First, let's take a look at the current housing market conditions. The past year has been a wild ride for the real estate industry. Despite the economic uncertainty caused by the COVID-19 pandemic, home prices have continued to soar. According to recent data from the National Association of Realtors, the median existing-home price in the United States in February 2021 was $313,000, up 15.8% from the same time last year. This rise in prices has been driven by a combination of factors, including low inventory, low interest rates, and high demand from buyers.
While this might seem like good news for sellers, it's important to remember that the market can shift quickly. Prices might start to level off or even decline, making it harder to sell your property for the price you want. In such situations, renting out the property can provide a reliable source of income while you wait for the market to rebound.
Working with a Property Manager
If you do decide to rent out your property, working with a property management company like PMI East Lyme can provide many benefits. Property managers can handle all aspects of the rental process, from marketing the property to finding tenants to handling repairs and maintenance. This can be especially helpful if you live far away from the property or have a busy schedule that makes it hard to manage the property yourself.
In addition, property managers have years of experience in the local market and can help you set the right rent price to attract tenants while still providing a good return on your investment. They can also ensure that your property is in compliance with local laws and regulations, which can be complex and confusing for first-time landlords.
Selling Your Property
Of course, if you do decide to sell your property, working with a PMI East Lyme property manager can be beneficial. PMI East Lyme has a wealth of experience in property transactions and can help you prepare your property for sale. They can provide insights on home staging and other improvements that can increase the value of your property and help it sell more quickly.
In addition, property managers have established networks of buyers and sellers in the local market, which can help you find potential buyers more quickly. They can also provide valuable marketing services, including online listings and open houses, to help you reach a wider audience.
Future Outlook
So what can we expect from the housing market in the next couple of years? While it's impossible to predict the future with certainty, many experts predict that the current hot market will cool off somewhat as interest rates rise and inventory increases. However, the exact trajectory of the market will depend on a variety of factors, including the course of the pandemic, the state of the economy, and broader political trends.
In any case, working with a property management company like PMI East Lyme can help you navigate the complex and ever-changing real estate market. Whether you decide to rent out your property or sell it, a property manager can provide valuable insights and services to help you get the best possible return on your investment.