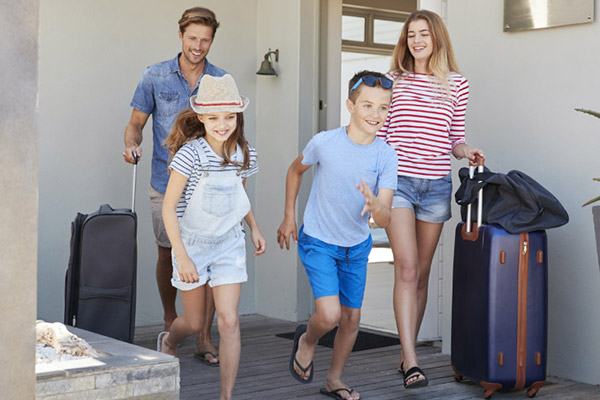 You're interested in real estate investing, and you'd like to explore your short-term rental market options.
With the short-term rental, you provide a furnished living space for people for short periods of time. This might be for a few days or a few weeks. Generally, these are vacation rentals, and people choose them over hotels.
Not sure where to start? In this article, we look at how to explore your short-term rental options.
Short-Term Rental Benefits
Many investors like you may own a second home or a vacation property. Since you aren't using it for the whole year, you're interested in renting it out for any period from a few days up to a month. You might even be willing to rent it for up to six months. Anything longer than that is considered long-term.
This makes good business sense for you because your property isn't sitting vacant when you're not there, and you can cover your mortgage costs while making a profit.
Short-term rentals are perfect for investors who also want to use their properties on their own.
There are a few things to consider with your short-term rental options.
For example, you want to look at the local regulations in the city where your property is located. Make sure you have the proper zoning for short-term rentals.
You need to be prepared to pay taxes. Your short-term rental will qualify for income and the self-employment tax. Your city may also charge occupancy taxes, so do your research.
Another thing to consider is if you need to obtain licenses through your city or county.
Know Your Target Audience
You want to be sure your area can sustain short-term rentals. While these are often vacation homes, they certainly don't have to be.
You can even rent your property to people in your own community for a short period time.
By thinking outside the box, you might rent to people who simply want a stay-cation. For example, if your home has a swimming pool, it might be the perfect location for a family that doesn't own one and wants to get away close to home.
In addition, short-term rentals are beneficial for people who need a place to stay when they're in between homes or remodeling their current home. Visitors to your city who are coming for a medical procedure may also need a place to stay on a short-term basis.
So, when it comes to renting out your property, know your audience. Are you marketing your property locally for a variety of reasons or to the vacation crowd?
Select the Right Tenants
Just like with long-term rentals, you want to select the right tenants for your short-term rental.
Consider setting an age limit on the property to eliminate people just wanting a party house. You can also set at least a three-night minimum for the same reason.
You also want to state your rules very carefully. For example, you may want to specify no parties, no events, no smoking, and no pets.
You might put cameras on the outside of the home. This will help you see if they are having a large party on your property.
For your benefit, you also want to think about adding a cleaning fee, so you aren't paying for that out of your rental agreement.
Also, once your tenants have reserved your property, give them a call to "meet" them. This will help you gauge whether they are the right tenants.
Final Thoughts
Your short-term rental options can make you a hefty profit. If you choose the right location, you can make anywhere from $1,000-$10,000 per month depending on how luxurious your property is.
Now, imagine if you had several short-term rentals.
Finally, reach out to a professional property management company like ourselves who can help you navigate the short-term rental.
They will know the local regulations, and they can help you decide how many nights you need to rent your property each month to be lucrative. You'll also find a property management company well equipped to take care of your property.
At PMI East Lyme Property Management, we are your full-service residential and commercial property management company. We are here to protect your investments every day and make investing in property easier.
Photo by Stephen Wheeler on Unsplash