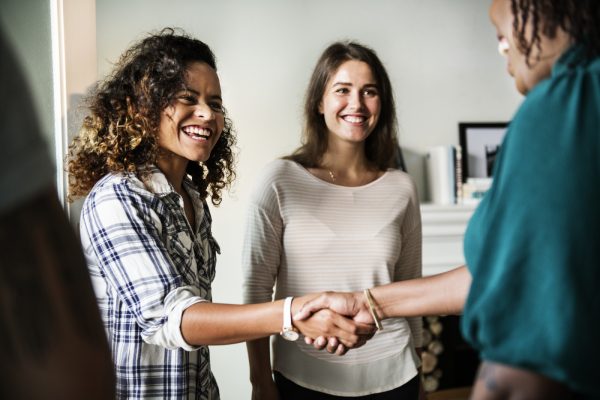 Hiring a Professional Property Manager Vs Self-Management
You purchased a rental property, and you're ready to earn income from it for many years.
Now you're wondering how to manage it. This is perhaps the most difficult part of owning a rental property. The way you manage it can make or break your success.
You have two options when it comes to managing your property. To help you decide which way to go, we look at hiring a professional property manager versus self-management.
What is Self-Management?
When you self-manage, you not only own the property, but you manage the daily operations. Your tenants will call on you when they have issues or need to pay their rent.
There are pros and cons to self-management. Let's uncover them.
Pros of Self-Management
First, you have control over your daily operations and make all the decisions. If you like to maintain all control and not delegate tasks, this is a positive for you.
Next, you'll enjoy a closer relationship with your tenants because you are their main source of contact. Do be careful here as this can quickly turn into a con.
Finally, in some instances it can save your money. This isn't always the case, and we'll look at this more in the cons of self-management.
Cons of Self-Management
One of the biggest negatives is the amount of time self-management will take you. Your daily list of responsibilities will be long and depending on any number of issues can become insurmountable.
What's more, if you're spending time managing daily operations, you don't have time for your other work and duties.
Next, managing a property on your own is stressful. For example, if your tenant has a broken toilet at midnight, they're going to call you and expect you to fix it immediately.
Third, you have to deal with conflict resolution and other issues with your tenants. You may even run into legal issues that you don't have the knowledge to handle.
Finally, your costs may run higher with self-management because you aren't pricing your property correctly, and you'll miss out on potential income. Your costs may also run high as you have to hire out others to fix issues.
What Does a Professional Property Manager Do?
By hiring a property manager, you leave all the heavy lifting to someone else. They handle all day-to-day tasks and any problems that occur. They are also responsible for renting your property and keeping it filled.
You can still have some control, but without any of the worries.
Pros of a Professional Property Manager
You have less stress and no worries. You don't have to deal with tenant problems.

The property manager has years of experience and knows exactly what needs to be done and how to do it.

You save time because you aren't handling daily issues.

They know all about rules, regulations, and local laws when it comes to property management.

They are more equipped to fill your vacancies and know how to find the best new tenants.

Managers have resources at their fingertips to handle anything that comes their way.
Cons of a Professional Property Manager
There are a few things to think about on the con side. First, you will have less access to your tenants and the daily operations. If you want the experience of being a property manager, you won't have it with this option.
Also, if you don't choose your property manager wisely, and they don't run things well, you may have some problems.
Final Thoughts
For many, investing in real estate is about generating income. Because of this, most investors don't often manage their own properties.
If you fall into this category, do your research, and find a top-notch professional property management firm. Let them handle your property with ease, so you don't have to worry about it.
At PMI East Lyme Property Management, we are your full-service residential and commercial management company. We are here to protect your investments every day and would love to have a chance to earn your business, start by requesting a free rental analysis.