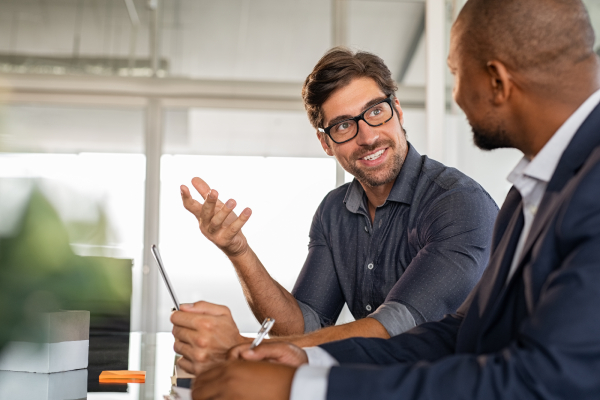 As a property owner in Connecticut, you purchased your investment company to provide you passive income. You might wonder how to maximize this opportunity.
The first thing you can do is hire a property management company to manage it properly. This takes the heavy lifting off your plate and puts an experienced team in charge.
Yet, you may have heard a list of myths about Connecticut property management teams. Don't be misled by these myths as a property management company can help you grow your investment.
In this article, we look at five Connecticut property management myths, debunked.
Myth #1: Property Management is Expensive
This is the number one myth people cite. This is a false assumption.
First, you will incur a fee with property management. Second, it is well worth your money. Why?
Your Connecticut property management firm has exceptional knowledge about marketing, managing, filling vacancies, rules, regulations, and taking care of your property.
Ask yourself how much your time is worth, and you'll soon find a property management company is well worth the cost. With their help, you may find you increase your revenue.
Myth #2: I Can Do It Better
This is another Connecticut property management myth that we are debunking.
The question you have to ask yourself is can you really do it better? Do you already have a full-time job? Do you have time to manage your investment properties? Do you have the skills to do it?
Take a look at the skills and knowledge you need to take care of your properties:
Filling tenant vacancies
Property marketing
Screening tenants
Collecting rent
Repairs on your property
Routine maintenance of your properties
Tenant issues and conflict
Bookkeeping and reporting for your properties
Generally, most investment owners answer no to these questions and turn to a management company.
Myth #3: They Won't Take Care of My Property
This is certainly not true. The job of a Connecticut property management company is to take care of your property.
You can count on them to take very good care of your investment. They want you to remain a client, so they have vested interest in making sure they manage your property well and appropriately.
Myth #4: I Won't Have a Say Anymore
Some landlords think they won't have any control anymore after they hire a property management company. This is another myth. You will continue to have a say in how your property is managed.
In fact, you will sign a contract with your Connecticut property management company that spells out everything they will do for you, and how they will do it.
You can even expect reports and summaries of activities. Remember, you can craft the agreement to meet your needs.
Myth #5: I Can Find the Best Tenants
This is a time-consuming process full of rules and regulations.
Renting your properties can be a liability for you. First, you have to make sure your selection criteria meet Federal Fair Housing and HUD guidelines. Next, you have to conduct credit checks, background checks, employment verification. You should check references as well.
Don't forget to make sure you also meet all local and state laws with regard to renting properties.
Sound like a lot? It is, and that's why a property management company can efficiently take care of this for you.
Final Thoughts
Now that we've looked at five Connecticut property management myths and debunked them, you can rest assured hiring a team to help you is a good strategy.
Whether you have one property or ten, your chosen property management company is well-equipped to help you. They can handle properties of multiple sizes including single family units to large apartments or condo complexes.
You'll enjoy creating a strong partnership with your new Connecticut property management company that helps you keep your properties full and generating revenue on an ongoing basis.
At PMI East Lyme Property Management, we are your full-service residential and commercial property management company. We are here to protect your investments every day and make investing in property easier.
Photo by Towfiqu barbhuiya on Unsplash