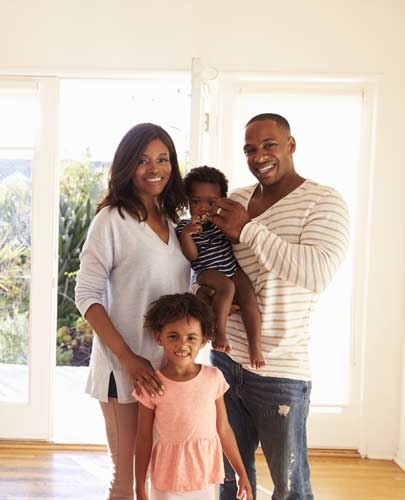 As a property owner, your goal is to find the best renters for your units. You want responsible and respectful tenants.
It's important to remember, though, that so do all the other property investment owners in town. So, how do you attract the most qualified tenants for your properties? You offer top notch amenities.
In this article, we look at six rental property amenities tenants look for most.
#1: An Upgraded Property
Your best tenants want a property that is modern and updated. These are the details that make your property stand above the rest.
For these upgrades, consider the following:
New paint job between tenants
Stainless steel appliances
Hardwood or wood-look flooring
Completely renovated bathrooms and kitchens
Beautiful tile backsplashes with new hardware on the cabinets
Pendant lights in the kitchen
French doors in the kitchen to the backyard
Granite countertops
The goal here is to offer a property that immediately feels comfortable, homey, and new.
#2: The Right Location
When purchasing rental properties, be sure and purchase them in the right location to match your target market.
You can renovate your property and create a beautiful space, but if it isn't in the right location, it's not going to garner you the best tenants.
Location is arguably the most important factor when purchasing and renting an investment property.
In addition to attracting the right tenants, you can also charge a higher price. Add some renovations, and your price can continue to rise.
#3: Top Notch Appliances
Your tenants want to feel like the appliances in your rental property are new (even if they aren't).
First, you want to buy nice appliances. Then, when you change tenants, you want to clean them, so they look sparkling new.
What's more, you'll attract the most qualified tenants by providing these appliances. Typically, an oven, refrigerator, and dishwasher are included in rentals.
Take it one step further and add a microwave as well as a washer and dryer.
Your tenants don't want to visit the laundromat, so a washer and dryer are big selling features.
#4: Proximity to Schools
This involves knowing your target market. If you are offering single family homes and are looking to rent to families, you want to consider the location of your properties.
Most families will consider the nearby school district and other school offerings when deciding to rent your property.
This is an important amenity for many, if not, most of your rentals that include families with children.
#5: Safety
This is a vital rental property amenity for nearly all tenants.
When you're purchasing a property and considering location, you also want to consider the safety of the property.
Your tenants want to rent a property where they know the crime is low, and their car and home won't be robbed.
Take a look at the crime statistics to decide if your property is in a safe spot.
#6: Flexible Pet Policies
Another amenity people are looking for is the ability to bring their pets. Pet-friendly rentals are a highly searched for term.
While it can be risky, you can protect yourself and still offer this amenity.
You can charge more for the property, charge a pet fee, and even require pet deposits. You also want to consider eliminating carpeting in your rental if you are going to offer pet-friendly rentals. Consider something like tile or laminate to prevent scratches.
Final Thoughts
Amenities can add a lot to your long-term rental properties. You'll attract the best tenants and encourage their retention.
While these are the amenities that many people want, you can always survey your current tenants to learn more about the exact amenities they are looking for.
Finally, when marketing your property, you want to highlight all of your rental property amenities. The most qualified tenants will see these and be attracted to your rental.
At PMI East Lyme Property Management, we are your full-service residential and commercial property management company. We are here to protect your investments every day and make investing in property easier.
Photo by Adam Winger on Unsplash