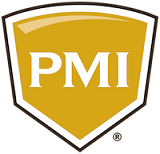 Are you a property owner in the East Lyme area looking for a reliable and professional property management company? Look no further than PMI East Lyme! Here are five reasons why you should choose PMI East Lyme for all your property management needs:
1. Personalized Service

At PMI East Lyme, we understand that every property is unique, and we offer customized property management services tailored to your specific needs. Our experienced property managers work closely with you to create a customized plan that fits your property and your budget.

2. Comprehensive Services

We offer a full range of property management services, including tenant screening and placement, rent collection, property maintenance and repairs, financial reporting, and more. You can trust us to take care of all the details, so you don't have to.

3. Local Expertise

As a locally owned and operated franchise of Property Management Inc., we have extensive knowledge of the East Lyme area and the local real estate market. We use this expertise to provide the best possible service to our clients.

4. Proven Track Record

We have a proven track record of success in the property management industry, with satisfied clients and a reputation for excellence. You can trust us to provide professional and reliable service to protect your investment.

5. Technology and Innovation

At PMI East Lyme, we use the latest technology and innovation to streamline our processes and provide the best possible service to our clients. We use state-of-the-art software to manage your property and keep you informed every step of the way.
Choosing PMI East Lyme for your property management needs is a smart choice. With personalized comprehensive service, local expertise, a proven track record, and the latest technology and innovation, we have everything you need to protect your investment and achieve your property management goals. Contact us today to learn more about our services and how we can help you succeed.