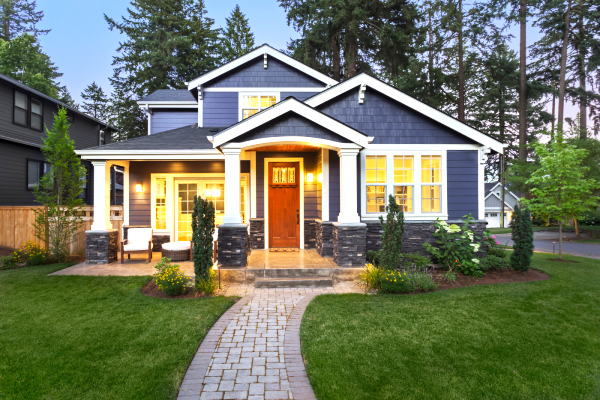 Real estate investing is all about the strategy, and determining best use of the property on the rental market is key to achieve your goals. Today, Investors still generally invest in longer term rentals. Yet, with the skyrocketing potential of short-term rentals, real estate investors have much to consider. In this article, we look at five key differences between long-term and short-term rentals. First, let's define them.
Long-Term Versus Short-Term Rentals
A short-term rental in Connecticut is property under agreement for a period less than 90 days. It doesn't matter where/how your rental is listed, if rented to a tenant for a period of less than 90 days, it is a short-term rental in CT. You may list your rental on a OTA (Online Travel Agency) like Airbnb, VRBO, or have the guest sign a physical lease, regardless of how the agreement/lease is drafted, if the guest is staying for less than 90 days, it is a short-term rental.
A long-term rental is defined as property being rented to a tenant for 90 days or more. Just like short-term, it doesn't matter how the agreement/lease is drafted, if the period of time a tenant will occupy the property is 90 days or more, it is a long term rental in the state of Connecticut.
A cavoite that you may run into, is that different municipalities may apply specific rules on property with leases of different lengths. This doesn't change CT's definition of a short or long term rental, just like associations don't change CT's laws regarding rental property but they have rules specific to their properties. Understanding how your municipality/association handles short and long term rentals is important, and isn't covered in this article.
PMI East Lyme, manages both short-term rentals and long-term rentals, in fact, some of our properties are rented as a short-term rental during the summer seasons and long-term off season.
#1: Income
One of the key differences is income consistency and potential.
When you rent your property on a long-term basis, you know that you can rely on a specific monthly income for the duration of the lease. What's more, your renters are usually responsible for the utility bills such as water, gas, electricity, cable, and the internet.
With the short-term rental, your property may rent on a seasonal basis. So, while you may be booked during your high season, off-peak time bookings are scarce, making your income inconsistent. Owners are responsible for furnishing, utilities, cable, internet, lawncare, snow removal, cleaning, and more.
While operating expenses for a short-term rental are significantly higher, the return, if properly managed can be significantly higher as well.
#2: Property Management
With short-term rentals, there are multiple tasks to take care of every day. Your overall goal is to make sure your short-term guests are happy on a daily basis.
What's more, you have to manage bookings, check-ins, and check-outs as well as all maintenance, cleaning, lawncare, snow removal. upkeep, and utilities.
With the long-term rental, you typically don't have to worry about any of those things on a regular basis. Long term multi-family owners may be responsible for some or all of the utilities, lawn-care, and snow removal.
In both situations, though, we highly recommend hiring a property management team to take care of all of it.
#3: Wear and Tear
When you rent your property for the long-term, you can expect wear and tear on your rental. Unless properly protected, and in some cases even if you are are, you may be required to pay out of pocket for damages during the turnover.
When it comes to the short-term rental, you can expect less wear and tear because your guests are coming in short increments throughout the year. They're more likely to be vacation-goers who aren't spending a lot of time at your property. When a short-term renter causes damages, it isn't considered wear and tear and is something the right damage protection insurance can keep the owner from having to eat.
#4: Turnover
Renting your property long-term means you have less turnover, and your renters stay for a longer time period. You don't have to do as much paperwork or marketing. You know just how long they'll stay because they signed a contract and you have an opportunity to extend the contract without turning over the property to a new tenant.
With the short-term rental, you are always in a state of turnover. This will leave you with a lot of tasks on your plate for each turnover, this includes inspections, cleaning, inventory, restocking, etc. To minimize this, some owners rent for a week minimum. While this strategy might work well in some areas, our experience shows that for some areas, this will limit your income potential and 2 or 3 day minimum might be the best utilization of the property.
#5: Furnishings
With a long-term rental, you don't have to provide any furniture, dishes, towels, etc. But if you're renting a property for the short-term you will be required to fully furnish the property and we are an advocate for providing linens, towels, soaps, basic pantry items, and more to improve the guest experience.
The initial costs to get a short-term rental up and running from scratch is significant and the larger the home, the more furniture you will need to purchase. If you have never started up a short-term rental we suggest leaning on your property management company for help. A full service management company, like ourselves, will provide you with a list of items suggested in each room. They will also have contacts or offer, in-house, interior decorator services at an additional costs, but ultimately the front-end investment can save the owners money in the long run, if you over stock the house or go too cheap with the furniture purchases.
Final Thoughts
When considering the five key differences between long-term and short-term rentals, how do you know which one is for you? The best way to decide is to really do your research. Know the pros and cons of investing in either type of rental. Analyze each property and its potential. Try to project out future profits. Know how likely you are to rent your property at any given time. Know the different rates you can charge for each type of rental. Once you have all of this information you can make an educated decision about the right type of investment property for you.
We truly believe that a property management company is the best way to go. They can help you navigate the process from step one and take so much weight off your shoulders vs self management.
At PMI East Lyme Property Management, we are your full-service residential and commercial property management company. We are here to protect your investments every day and make investing in property easier.
Photo by Andrea Davis on Unsplash