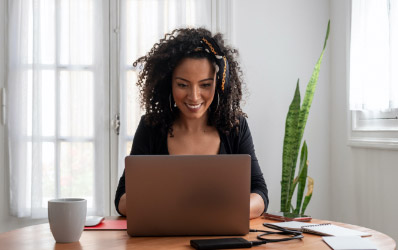 As a property owner in Connecticut, you want to stay current with what's going on in the property investment market.
Changes are happening constantly, and in order to stay competitive and up-do-date with the latest, you've got to pay attention to trends.
Let's look at three property management trends in Connecticut for 2022.
#1: Prices are Rising
With the pandemic has come an uptick in demand for rental properties. That's good news for the property investors.
Because of the increased demand, prices are rising, and they're rising even more in large cities. While you may have had to drop your rental rates in 2020 and early 2021, economists forecast a rise in rents for 2022 in Connecticut.
Why the rise in rental prices? There are several reasons including heightened demand, a shortage of available units, and higher real estate property prices.
You are also paying more for your property, so you can expect to extend that increase on to your renters.
What's more, because home prices are at higher-than-normal levels, more people are deciding to rent instead of purchase a home. This is good news for you.
#2: Requests for Intelligent Homes
As we move toward 2022, you can expect more of your renters to request smart home technologies.
They know it's out there, and they want it in their rental properties. This is a fantastic way to attract not only Millennial renters but those from Generation Z as well.
What's more, if you offer smart homes in your rental properties, you can raise your rental prices. You'll also find this costs you less in the long run because smart homes generally have intelligent thermostats, HVAC, and lighting controls (using your smartphone to turn off the lights from afar) to conserve energy. They also usually have security tools that help protect your investment.
Offering smart homes improves the overall renter experience and will help you keep tenants long-term.
#3: Generation Z Enters the Market
We just mentioned Generation Z. As many of the Millennials who rented in the past are moving on to purchasing their own houses, the rental market is flooded with Generation Z.
Gen Z is people who were born from roughly the mid to late 1990s to the early 2010s. This group is completely digital, and they're going to require some different marketing by property managers.
You'll find that at least one-third of your renters may come from this group, and because of this your property management marketing will have to change and evolve to meet them.
Since they are digital natives, they depend on social media for most of their lifestyle and purchasing decisions.
As a property manager, you'll want to leverage social media platforms to reach this group of renters.
They want their information provided digitally on their phones as well – this includes finding a property to rent and staying in contact with the property management team. They expect a great user experience on their smartphones. To reach them, you'll want to provide it in Connecticut in 2022.
Final Thoughts
During the height of the pandemic, property owners relied more on property management companies. These companies helped property owners create strategies for collecting rent and maintaining properties in the safest manner.
Lastly, you can expect the reliance on property management teams to continue as a trend into 2022. The increase in federal and state regulations and policies have made managing a property on your own more difficult.
Property owners like you will look to property management teams and their legal expertise.
So, by utilizing property management companies and creating a digital marketing strategy to attract new renters and meet their needs on an ongoing basis, you will help keep your properties rented and take a leap over the competition.
At PMI East Lyme Property Management, we are your full-service residential and commercial property management company. We are here to protect your investments every day and make investing in property easier.
Photo by Scott Graham on Unsplash